SAGAPRO®, our flagship product for urinary health, contains an extract of Angelica archangelica, which has been one of Iceland's most prized herbs for over 1000 years. According to Iceland's oldest lawbook, Grágás, Angelica thieves were to be fined.
Angelica archangelica was among numerous Icelandic botanicals studied by University of Iceland Rector, Sigmundur Gudbjarnason and others. Angelica stood out for its promising in vitro results on cancer cells. Friends in Gudbjarnason's inner circle started taking angelica and soon he received feedback that bathroom trips had reduced, especially during the night.
SagaNatura was formed around the botanical research in 2000 and SAGAPRO® was launched in 2005. The SAGAPRO® name was chosen as reference to prostate. Initially the product was only marketed to men for its proposed effect on prostate health and subsequent relief of bladder pressure.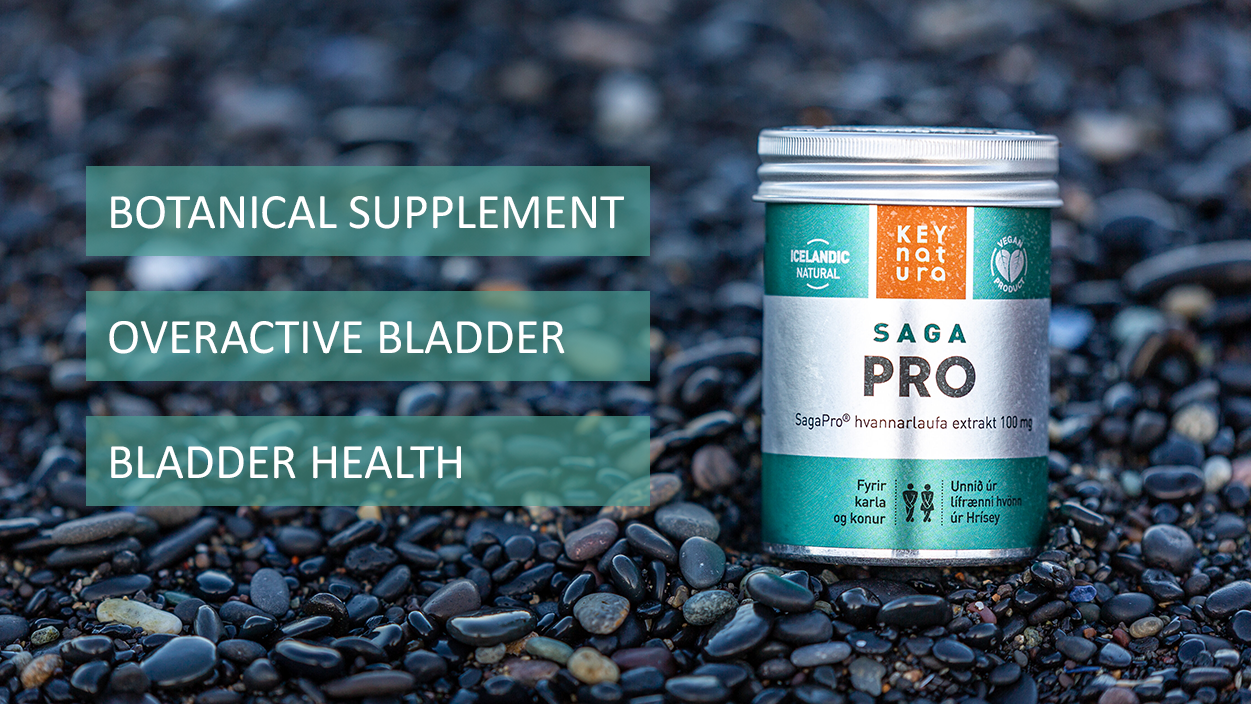 SAGAPRO® was very successful in the domestic market and a decision was made to perform a clinical trial. The clinical trial results on people with overactive bladder explain why women taking SAGAPRO® had steadily increased. These observations shifted the focus towards research on overactive bladder. SagaNatura's senior scientist, Steinþór Sigurðsson, has studied the Angelica herb and its constituents for over 20 years. Recently a certain isolated compound found within Angelica showed bladder relaxing activity in laboratory trials.
Independent researchers are now completing a clinical study on SAGAPRO®, this time with more participants including both men and women. The study is targeted towards people who suffer from overactive bladder.